[/vc_column_text][/vc_column][/vc_row]
Theatre for a cause is a not-for-profit organization that believes in the power of music and theatre. We are a talented yet diverse pool of artists who perform and produce musicals to create a social impact by raising funds for NGOs.
This group of like-minded individuals aims to entertain and educate the audience about various social causes.
TFAC's core team is Vandana Munjal (actor and set production), Radhika Bharat Ram (lead singer, leader of the singers and philanthropist) and Ritu R Chandra (director and producer). Our actors and singers are a mix of professionals and amateurs. We believe in giving a platform to the young and talented performers to showcase their talent.
Radhika Bharat Ram
Educationist, Philanthropist & Singer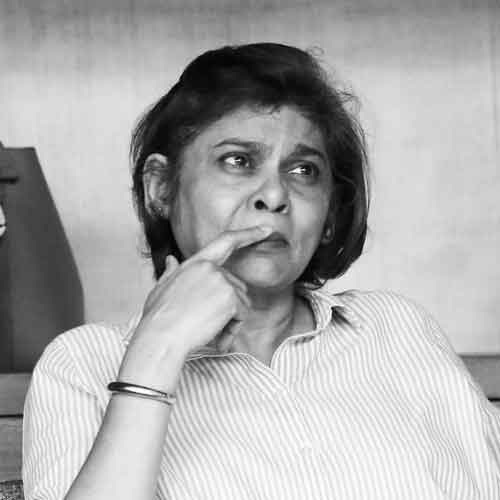 Ritu R. Chandra
Director and Producer
Vandana Munjal
Entrepreneur & Actor
What we have done so far in TFAC
We have produced and directed theatre for the past twenty years as an inhouse school team, working with children, parents and teachers. We came into the public domain in January 2016 when Radhika Bharat Ram had an idea that the children of the Blind Relief School should be given the opportunity to perform on the big stage. Ritu scripted, directed and produced Khushi - Ek Ehsaas, which had fifty visually impaired children from the age of eight to eighteen on stage. The children acted, sang and danced. The show ran house full and received an emotional standing ovation. After this we staged Mamma Mia! Again with four house-full shows for the Azad Foundation. Later, we adapted this for CAPED, a trust that creates cancer awareness, especially cervical cancer. We staged twelve of 'I Have A Dream For CAPED' over three seasons.
The end of 2018 saw a new production from TFAC- 'Queen Of Rock' which was based on the music of Freddie Mercury. In 2019 we ran another three shows of Queen Of Rock to a packed house.
A commitment to helping those less fortunate.
A commitment to promote the performing arts.
A commitment to produce quality musical theatre.
A commitment to innovation and excellence.
A commitment to uphold the highest standards of integrity.
Our endeavour is to spread awareness and raise funds for organizations working on pressing social issues through not-for-profit musical theatre shows.
We aim to foster an environment for artists to showcase their creative abilities. We engage and inspire our audience through the quality musicals we produce.