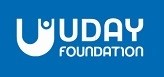 UDAY Foundation
With social good at the heart of everything it does, Theatre for a Cause (TFAC) stepped up yet again to supplement the efforts of the Government, NGOs, Corporates and individuals alike in ensuring that the daily wage earners in Delhi, who have lost their livelihood due to the coronavirus pandemic and lockdown are served food, while at the same time spread hope and positivity.
Music has a universal appeal. In keeping with this belief, TFAC had started a campaign, titled 'SING FOR A CAUSE' on social media platforms, namely Facebook and Instagram asking individuals to record a 30 second video singing any ABBA (a world famous pop group in the 1970s) song. For every clip that the TFAC team received, they gifted a meal to 20 people. For this purpose, TFAC had collaborated with two NGOs in the city, The Blind Relief Association, Delhi, which had been serving the visually impaired since 1944 and Uday Foundation that works with the urban poor through various outreach programs. The campus kitchen at The Blind Relief Association, Delhi was being used to hygienically cook the meals and the responsibility of distributing the food has been shouldered by the team of Uday Foundation.
The campaign received tremendous response. TFAC received songs from more than two hundred and seventy people of various nationalities, from across six continents, from countries such as Panama, Honduras, Puerto Rico, Denmark, Sweden, Thailand, UK, USA and many others, all speaking the common language of music and love. TFAC gifted 4600 meals to the homeless affected by Delhi's lockdown through this campaign. Founders' of TFAC, Vandana Munjal, Radhika Bharatram and Ritu Rae Chandra speak, "The amazing outpouring of support from around the world not only humbled us but has also encouraged us to do much more. Music, Dance and Theatre, as we firmly believe transcend borders and can be a beacon for hope and positivity especially in troubled times like these!"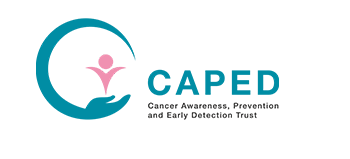 CAPED – Cancer Awareness, Prevention and Early Detection
CAPED is a platform established for the dissemination of information and awareness creation about the latest developments in the field of cancer and for cancer screening in the economically weaker sections of society.
They conduct cervical cancer awareness workshops in corporates, schools and colleges, and organise cervical cancer screening camps at different villages in Gurgaon and other rural areas in Haryana.
Testimonial
It is with the support of socially conscious organisation such as Theatre for a Cause, that we have managed to come this far and we look forward to making a lot more difference in society with their continued support.
Partnering with them made our organisation part of a large, one-of-a-kind event that created awareness on the very relevant and immediate issue of women empowerment. The awareness was spread across social and print media and it was a highly publicised event. The event inspired other organisations to explore possibilities of collaboration thereby creating a much larger impact than we can achieve on our own.
Benefits
The event generated 10% of our annual expenses.
We were able to reach out to 16 Lakh people through social media and offline engagements across 4 shows.
It allowed us to screen 1000 women for Cervical Cancer in 2018-19 alone, free of cost.
Free vaccinations camps were held in numerous rural areas.
It allowed promotional awareness with many corporates and organisations that translated to partnerships and further funding support.
Azad Foundation provides livelihoods with dignity for resource-poor women living in urban areas in India. They are a professional feminist organisation working across religious and social divides to enable resource-poor women to empower themselves.
To achieve this, their Women on Wheels programme empowers women with minimal economic and social capital to become professional drivers. They help qualified women drivers secure employment opportunities in partnership with Sakha Consulting Wings Private Limited, the for-profit sister organisation of Azad Foundation.
Testimonial
The objective of the Fundraiser events of Mama Mia Again & Queen of Rock event included:
✔ To raise awareness of Azad's WWW programme and Sakha services
✔ To generate unrestricted income that would go into supporting the Azad grass-root programmes
✔ To create a platform to meet and engage potential Indian high value donors and funding organisations, leading to new programme and core strategic funding relationships.
✔ To provide an opportunity for Azad women trainees and drivers to develop leadership skills (public speaking, planning, team-working).
✔ The event generated wide range of leads for funding, Sakha business and Azad programmes.
Benefits
The crowdfunding platform helped rope in a lot of support from personal networks of teams & individuals increasing circle of awareness.
Several Robust PR exercises had the event receive extensive coverage in numerous print and digital media.
Radio Fever came on as event Media Partner, giving the event, Azad and Sakha good publicity. Moreover, the promotional activity of flash mob at Cyber hub & Select Mall was a new experience and fun reaching out to more.
Support by ambassador & Bollywood celebrity Aamir Khan post about the event, on his FB (with 15 million flowers) and Twitter account (with 19 million followers) our own engagement on social media reached over 186,000 people.
The event enabled Azad Foundation and Sakha wide-ranging brand exposure to the public in Delhi, and elsewhere, as well as raised awareness of women drivers and services provided by Sakha.
An audio-visual story of one of the Sakha drivers, Omkari, shown at all four shows speaks of the work and cause at Azad of enabling women from lower start income to choose a Non-Traditional livelihood like driving and earn with dignity.
A successful production of four show ticketed shows with an audience of @1400 for MMA and 3 shows of QOR with reach of @1800.
Chandigarh Spinal Rehab is and NGO with an aim to enable independent living and enhance the quality of life of persons with acute disabilities like SCI, Traumatic Brain Injury, Cerebral Palsy, Spinal Cord and Brain Injury.
Fundraising and Awareness through the Upcoming Event – Once Again Mamma Mia, April 2020, New Delhi
Nothing Found
Apologies, but no results were found. Perhaps searching will help find a related post.
Salaam Baalak Trust is dedicated to provide a sensitive and caring environment to street and working children in Delhi, India.
They help nurture their dreams and make the children realise that their fate can be crafted by their own heart, their own hands and a firm resolve.
Their objectives are divided in 4 departments: Children Homes, Health Protection, Education and Social Inclusion and recreation