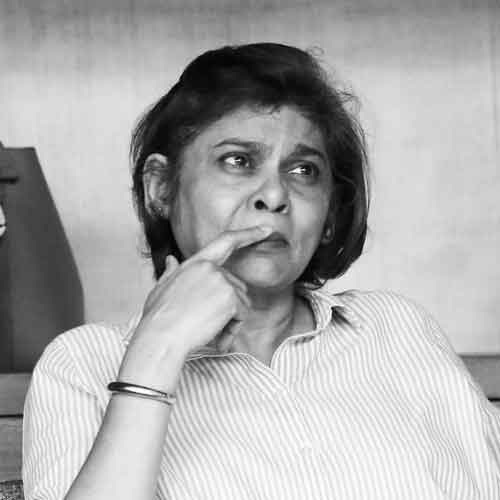 Ritu R. Chandra
Director and Producer
Ritu R. Chandra is an independent theatre director and producer based in New Delhi, India. Over the last 20 years Ritu has found her passion on the stage, although she prefers remaining off-stage. She has scripted, directed and produced theatre as a hobby for two decades, but Ritu moved into directing and producing theatre professionally in 2016. Her productions have included Khushi Ek Ehsaas which focussed on giving fifty visually impaired children of the Blind Relief Association, the opportunity to do something that all children take for granted, a chance to perform, act and dance on stage in this musical production,. Ritu wrote the script for this production and also directed the children alongside her team. The production was a tremendous success and an independent filmmaker produced a short feature about the play. The production as a whole brought attention to the plight of the visually impaired in India.
Her twist on Mamma Mia, I Have A Dream, has had 12 runs in New Delhi. She is also fond of rock music and the music of Freddie Mercury and Queen inspired her latest venture, Queen of Rock, which was staged in New Delhi in November/December 2018. It returned to the stage for another four shows in November 2019.
Ritu believes in giving back to her community. Her work with Theatre for a Cause brings together her love and passion for musical theatre, and her philanthropic spirit and work. Theatre for a Cause works in association with the charitable organisation CAPED, which focuses on the early detection and prevention of cervical cancer in women. Ritu has also worked extensively with the Azad Foundation in New Delhi, an organisation dedicated to empowering and enabling women from economically weaker sections of society to train and work as taxi drivers. The foundation runs a taxi company for their drivers called Sakha.
Beyond this, Ritu has been in the creative industry for the length of her career and began in the fashion industry as an independent designer and entrepreneur. Her first design venture was the successful boutique Amanat, which she founded in 1981 and ran for 25 years. Amanat had a store in the trendy Hauz Khas Village and Ritu's designs were characterised by hand embroidery, and bohemian and ethnic aesthetics. Ritu was a pioneer in bringing hand embroidery back to contemporary wear, an otherwise laborious and dying art available only at state-run Emporia but not at independent boutiques. Ritu has also previously run a furniture and home accessories business, AddOn. These accessories were designed and manufactured by her. Her designs were an elegant and unique mix of teak wood, tiles and wrought iron. Her designs have been copied abundantly and used very frequently by other manufacturers.